In the era when almost every brand has a strong online presence, standing out from a crowd can be extremely difficult.
We all have corporate blogs, run social media accounts, send weekly email newsletters, and maybe even offer downloadable resources. With our social media feeds updating every few seconds and new articles being published constantly, gaining at least some traction is a complete success for most companies.
Of course, traditional marketing techniques are crucial for building a long-term marketing strategy. But to boost your visibility, you need to diversify your marketing efforts. Rise above the noise. Do something your competitors haven't done yet. And you'll see your audience start noticing you.
Sometimes, the best way to improve your digital marketing strategy is by applying overlooked marketing techniques like the ones in this article.
Here's why you should think outside of the box
Social media accounts of many popular brands are full of posts that hardly ever receive 10 likes, let alone small companies and startups.
By limiting ourselves to the most popular marketing methods, we're just blending in the oversaturated market. While we all act identically, how are we going to outperform our competitors?
It always takes creativity to be noticed. And before you come up with an outstanding marketing campaign, you can leverage the following marketing techniques. They won't guarantee your traffic will skyrocket, but they'll surely help you improve brand awareness and reach more people (some of these methods perform especially well for the specific niches).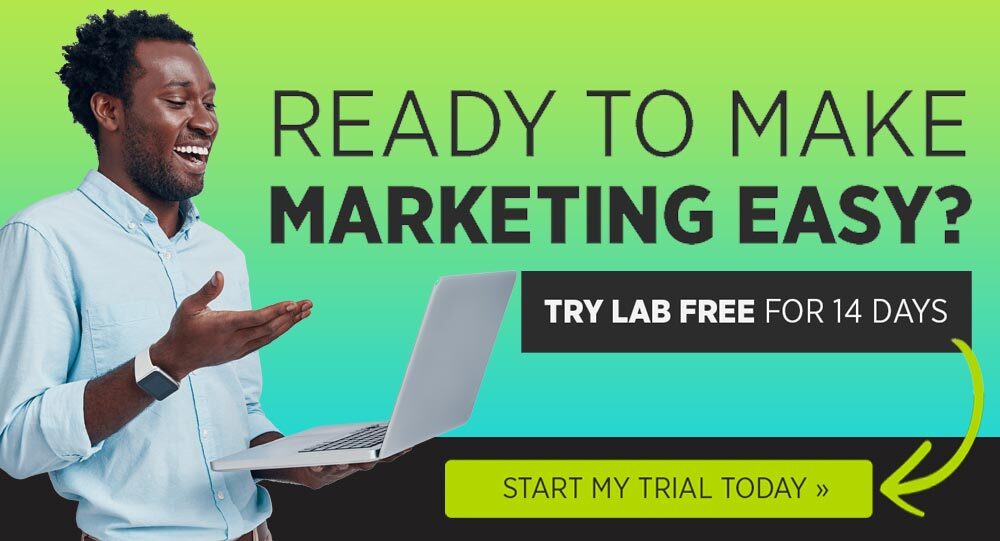 7 Marketing Techniques Your Competitors Haven't Tried Yet
It's important to know what your competition is doing and how they're achieving their marketing goals. But it doesn't mean you should be doing exactly the same things.
Why try to outrun your rivals when you can simply go the other way? Using different marketing approaches, you can become the first to identify the most effective methods and succeed there. Here's what you might want to try.
1. Launch a native advertising campaign
Native advertising has been growing rapidly for the last few years.
By the end of 2020, US advertisers will devote almost two-thirds of display budgets to native ads. However, according to the recent research conducted by CMI and Outbrain, only 26% of marketers are utilizing native advertising to reach their target audiences. It means the rest 74% still miss the opportunity to improve their content performance.
If you haven't heard much about native advertising, we'll define it for you.
Native advertising is a paid marketing method that involves using ads that fit seamlessly into the design of the platform upon which they appear. Unlike typical banner ads, native ads are non-intrusive and don't hurt user experience.
You can find native ads in your social feeds (yes, those ads from Booking.com you start seeing every time you come back from your vacation are native ads), below articles (remember the 'you might also like' content?), or among product cards on eCommerce sites.
This is an example of how native ads match the form of the publisher's content.
It takes time to build an effective native ad campaign. But it's worth the effort:
Native ads registered an 18% higher lift in purchase intent than traditional banner ads.Consumers looked at native ads 53% more frequently than display ads.70% of users claimed they would rather discover products or services through content than traditional advertisements.
How to make native advertising work for you? It's all about time, testing, and ongoing optimization. Still, you can start by following these simple steps:
Set clear goals and be realistic. Select the right native advertising platform. You can either go with a small native advertising network with strong local publisher connections to promote your local business or advertise on a large platform that partners with the most popular publishers worldwide.Align your campaign goals with campaign content. Do you want to gain more newsletter subscribers? Why would your visitors do it? Give them an incentive. Show them the value.Research your target audience.Remember about the buyer's journey. If your goal is to build brand awareness, you'll be targeting people who haven't heard of your brand before (obviously). So don't attack your visitors with overly promotional content about your brand. Check out creative insights by Taboola trends before creating an ad.
2. Publish survey research
Anyone having a client base or website traffic can conduct survey research. Your own research will become a source of unlimited traffic to your site, an awesome link-building opportunity, and a quick way to build credibility.
What does it take to conduct research?
Idea. Questions. Audience.Survey.Evaluation.Infographics.
One more significant benefit of survey research is that it can be repurposed in multiple ways. While you might want to format original research as an e-book to capture your audience's emails, you can also feature the research results in a blog post, incorporate it in your newsletter, etc.
Among our favorite survey researches are:
Content marketing statistics for 2020 by SEMrush.B2B content marketing 2019 by Content Marketing Institute.Not Another State of Marketing Report by HubSpot.
3. Get traffic from Quora
I've been doing marketing on Quora for quite some time. This question-and-answer website has huge marketing potential for many companies.
Having 300 million monthly users, Quora can help you increase your brand visibility significantly.
What's Quora marketing like?
From a platform where you can find the answers to your personal questions, Quora evolved into a worldwide knowledge base. Now you can find people asking for product reviews, solutions, business-related tips, etc. This is how entrepreneurs willing to recommend their company appeared on Quora.
Based on my own experience, I should say Quora is extremely effective for promoting mid-price segment products to the audiences located in the US.
If your company fits this description, you should definitely try using Quora for marketing.
Here are a few tips for building a successful Quora marketing strategy:
Create a reliable profile. Show it's a real person behind your answers. Add as much information as it's possible. Create a bio, describe what's your area of expertise, add your photo and education details, link to your social media accounts. Follow other people and topics. This will allow you to keep track of new relevant answers and build connections.Answer fresh questions. Search for keywords that are relevant to your topics and look for questions that are still being discussed. Look for questions that rank on the first page of Google search results. Your answers to these questions will gain much more traction. To find these questions, you'll need to use a keyword research tool. Learn more about the topic in the Ahrefs blog.Provide real value. First of all, Quora has strict policies, and it bans answers that are marked as spam. Moreover, your audience isn't blind, and they see when they're tricked.
PRO TIP: If your answer got banned, but you don't agree with it, you can appeal. In most cases, my answers were restored (when they're really relevant).
The fact Quora performs especially well for companies that offer services to US-based audiences doesn't mean other companies should use it. If you run a blog, Quora can be a great place to put your posts in front of more people. Find the questions relevant to your topics and answer them adding a link to the original blog post.
4. Stay active in online communities
There are lots of online communities where you can distribute your content. Among the most popular ones are GrowthHackers, Quuu, and Medium.
About GrowthHackers:
GrowthHackers is a community where you can submit your blog posts so that they are seen by a relatively wide audience. The more engagements your posts drive, the higher it'll be shown in the feed.
The best thing about this community is that to read the full post, readers will be redirected to the original blog post. This lets content marketers see how many people were interested in their content and didn't just click on the title accidentally.
About Quuu:
Quuu is a website where you can submit your content to be shared from other users' social media profiles. This platform works both for people who want to share relevant content consistently but don't have time for it and for companies that want to promote their content.
About Medium:
Medium is a high domain authority site that displays curated content related to every reader's indicated interest. The quality of content is crucial on Medium. Whether your content will be recommended to others totally depends on the reactions of people who have already seen it.
5. Sign Up for The HARO Newsletter
If you're looking for effective link-building strategies, this technique is for you.
HARO, or Help A Reporter Out, is an online service helping journalists and content marketers to get quotes from the public. After you register, you'll start receiving daily source requests. When there's a topic related to your area of expertise, write an answer, send it, and wait for the journalist to reach out to you.
Contrary to guest blogging, answering HARO questions takes much less time and delivers more significant results—some journalists write for premium websites that hardly ever accept guest posts.
6. Leverage gamification
Gamification is key to improving customer engagement.
Gaming techniques, such as contests, scoring systems, and incentives help brands build brand loyalty, connect with more prospects, and increase conversions (you might have never wanted to buy this wine storage cabinet, but they'll give it for half the price if you win!).
You can gamify almost any stage of customer interaction. There are two things your whole campaign will be built on – your goal and your audience's interests. From there, you can start coming up with an idea, its translation, incentives, etc.
One of the most important points is that you shouldn't overcomplicate things. It often happens that I see great campaigns I'd have been happy to participate in only if they hadn't provided so many rules and conditions.
Here are a few campaigns that could inspire you:
McDonald's offered an interactive advent calendar, with new special offers or gifts being unlocked every day during the festive season.
Starbucks offers customers to collect Stars for completing specific tasks and select rewards they can get with their Stars.
7. Build meaningful relationships
Marketing isn't just about posting content or running creative campaigns. It's about relationships—not only with your prospects and customer avatar but with other brands as well.
Host interviews
Wondering how to drive more traffic to your blog? Host interviews. Come up with a topic and ask niche experts about their opinion on it. You can either use their quotes to complement specific points in your posts or publish full interviews. Whatever option you go for, don't forget to mention an expert in the title.
Search for popular companies on LinkedIn and contact the relevant people working there. The names of big brands will add credibility to your articles. Don't forget to send a link to interview participants once it goes live so that they could share it from their personal social media accounts or the corporate ones.
Collaborate with brands
Collaborative marketing is a technique lots of brands overlook. Everyone gets excited when another co-branding campaign of popular brands sees the light, but hardly anyone thinks they could do the same with a company next door.
Summary
There's no one-size-fits-all solution when it comes to growing your brand. And sometimes it seems that the first thing coming up to business owners' minds when they hear the word "marketing" is social media marketing.
But if you want your marketing strategy to deliver great results, you need to stand out, test different approaches, and run campaigns your competitors haven't even thought of yet.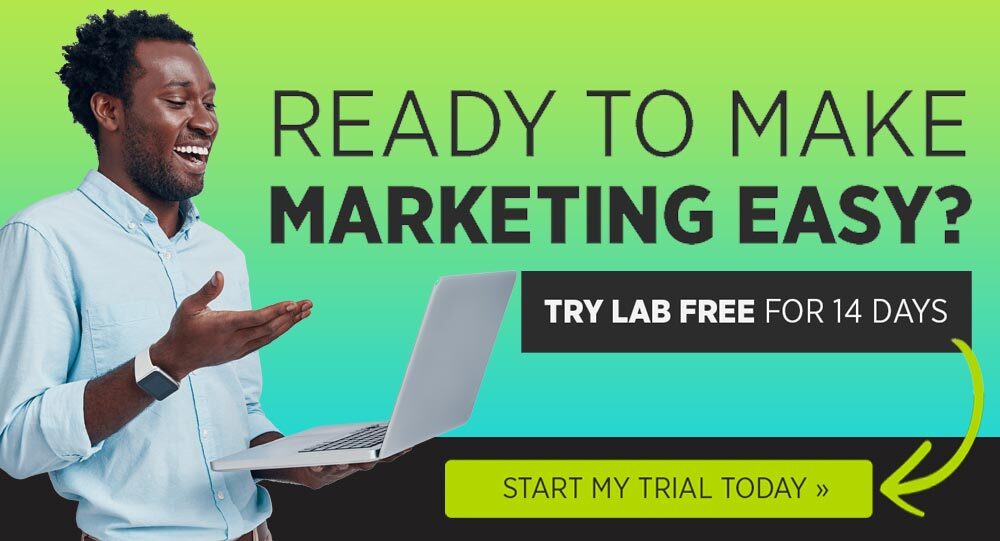 The post Digital Marketing Strategies Brands Often Overlook appeared first on DigitalMarketer.
Read more: digitalmarketer.com